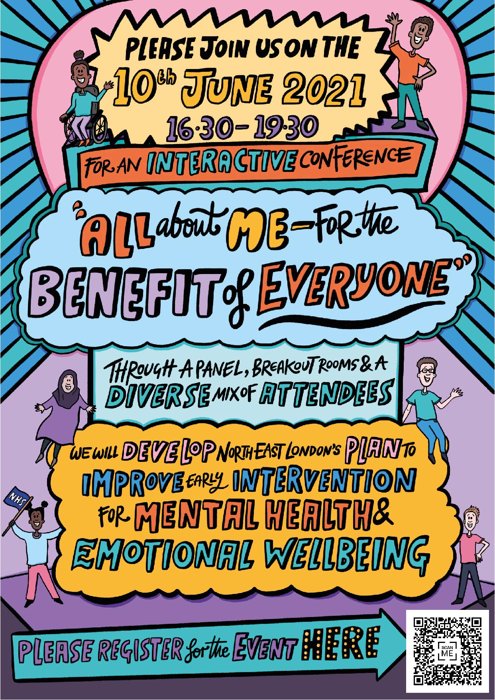 Children & Young Peoples' Conference
Thursday 10 June, 4.30pm - 7.30pm Online
Young people and families from the Little Ilford School community are invited to join the All About Me - For The Benefit Of Everyone conference

This fully interactive event brings people together to discuss the development of plans to improve early intervention for mental health and emotional wellbeing for our children and young people across north east London.

We urgently require volunteers to help as breakout room facilitators, potential panel members and note takers.

People interested in taking on one of these roles can contact Dale.Greenwood1@nhs.net or call
07435 733842.

Invitation letters for parents and young people can be read below.

Attendees will need to register via Eventbrite here or by using the QR code below.

We look forward to seeing you on Thursday!


Children & Young Peoples' Conference June 2021