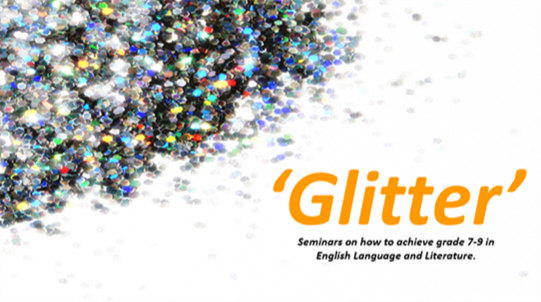 The English department at Little Ilford School always endeavours to provide our students with a range of fantastic opportunities to facilitate their progress. To support this, this half term we started our very exciting and exclusive seminars called 'Glitter', targeted at those aiming for the highest grades in English Language and Literature.
The seminars are on achieving grades 7-9, led by English teachers and guest speakers. The purpose of these seminars is to share strategies and information on the key contents of the syllabus, which will enable the students to 'shine' in their exams and achieve the top grades, hence the name 'Glitter'.
Not only do these seminars prepare students for their exams, but they also expose them to the rigour and method employed by university lecturers to encourage independent thought and resilience.
Our aim is to give our students a well-rounded experience in English, one that empowers them to select topics that are most suited to their needs and importantly, make mature decisions about their own learning journey, whilst also fostering their love for English.