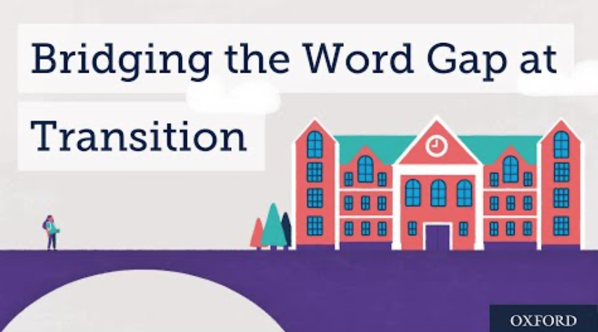 The term word gap refers to those children whose vocabulary is below age-related expectations. As a result they are disadvantaged in a range of ways. Government studies and reports have recently identified that having a limited vocabulary can have a huge impact on a child's life.
These studies have shown that children with a smaller vocabulary make slower progress in reading and writing, and achieve worse results in their tests in school. They also find it difficult making friends and working independently, and have lower self-esteem. There are two main ways you can support your child and help to build their vocabulary as they move from primary to secondary school:
by encouraging reading for pleasure
by finding ways to talk together more at home.
At the links below you'll find a range of ideas to help your child to develop a wider vocabulary on the following webpages, including suggestions for the holidays.
Useful links:
How to help your child bridge the word gap between primary and secondary school
The wonder of words: how learning new words can help your child