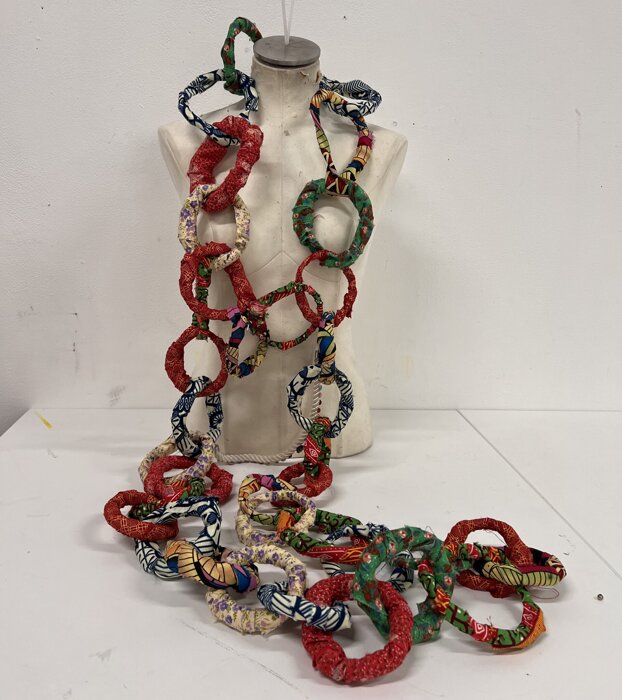 Art Matters decided to invite primary and secondary schools in Newham to participate in a jewellery making project called 'Our Stories', using recycled materials. A number of year 9 Little Ilford School students were selected to make jewellery inspired by their experiences related to jewellery. After several workshops and hard work, on the 26th of April they were taken on a trip to get themselves wearing the jewellery. They were then professionally photographed at the University of East London, Docklands Campus!
They started the day with a campus tour, visiting all the facilities available to undergraduate students. They had the opportunity to make live drawings from clothing designed and made using recycled materials. At the end of the trip they were a great audience to a dance performance for the event!
The students will be going back to see their pictures exhibited at the University at the end of the academic year. They have expressed that they will be looking forward to that very much!
- Miss N. Ahmed
(faces of certain students are blurred due to photo consent preferences)