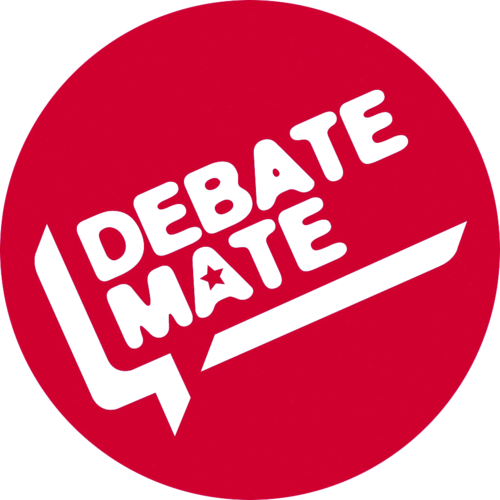 On our way to the Emmanuel Centre we walked to East Ham Station. It was quite cold but it was bearable. We took the district line to Ealing Broadway. It was during rush hour but it wasn't too bad. The journey was about 18 stops and it took us roughly 40 minutes. When we got to St James Park we walked for 10 minutes to the centre, it was a church.
We thought that we would learn about what debating is and the correct technique to debate. We thought we would understand different jobs and opportunities that are available if you continue debating. Another thing that we thought we would do is have small debates with other schools.
When we got to Emmanuel Centre we thought it was really small but when we got inside it was massive. There were many schools like Plashet, Sarah Bonell, Langdon, Riverside and Barking Abbey. There were schools from Newham, Dagenham, Barking, Redbridge and Central London. We were welcomed by a live DJ playing music and there were red balloons with Debate Mate written on them. We were also given our own Debate Mate wristbands.
We were given an introduction to debating and Debate Mate. Debate mate has been going on for 13 years and Little Ilford School has been a part of it for 5 years. Over the last two years the whole of the UK has now joined. Places like Bristol, Birmingham, Nottingham, Manchester and Edinburgh. Debate mate is also international and is run in China, Japan, South Korea, Jamaica, Mexico, North and South America, Nepal, Dubai, Doha, Kenya and Ghana. Many celebrities have spoken on the Debate Mate stage like Stormzy, footballers and politicians.
The Debate Mate mentors have worked on election campaigns with Obama. One of the female mentors has even played for Manchester United. There are two debating competitions throughout the year; the Urban Debate league which runs through the year and the Debate Mate Cup which takes place on one day.
Debating is extremely valuable as it builds up confidence and can help you go to the top universities. A reward was given out in memory of a young girl who died in the Grenfell Tower. We got to witness a live debate. The motion was 'THB parents should be punished for the crimes of their children'. The proposition was on the right and the opposition was on the left. Many of the points of information (POI) were rejected. The speakers rebutted (drive back and repel evidence/accusations) against one another. There were also floor speeches where the public was asked for their opinions on the motion. The winner got a Nandos voucher. In our opinion the opposition were stronger and they won the debate.
Our own opinion to the motion was that if children are away from the parents then that could potentially lead to more crimes as the children have no guide. Also our whole life we are taught to know the consequences for our actions, so if children aren't being punished for what they do then why is the state and why are secondary agencies teaching us to accept consequences? How will children learn the correct behaviour if they aren't punished for it, if they don't get community service or juvenile detention?
We finished at around 11:30 and on our way back to the station, outside the Houses of Parliament, we got to see a Brexit protest and we all cheered them on. We also saw Westminster Abbey and the reconstruction of the Queen Elizabeth tower. On our way back we got the district line from Westminster to East Ham and we walked back to school to arrive just in time for our lunch.
It was a fun day out, it was educational and we got to see Central London. Thank you to Ms Hakim and Mr Rahman. We are ready to start debating!
By Soha and Momina 9.8.
---
YAY
12 November 2019
iT WAS FUN!
Leave a Reply