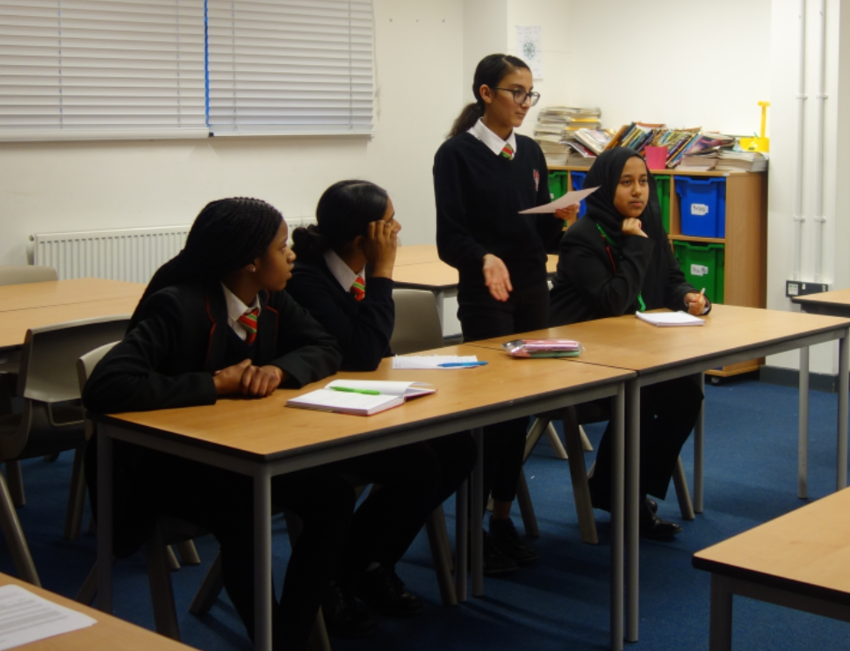 At Little Ilford we were lucky enough to host the first round of DebateMate League in January and show off our impressive auditorium. Six schools attended from around East London and 150 students competed, three teams of which were our own.
We started getting prepared at around 3.15pm, it was my first time and I was really nervous because I haven't done anything like this, but I am glad Ms Hakim chose me because now I have experience. It was quite a challenge as the first round was really hard and the motion was 'There should be a 8pm curfew for everyone under the age of 16' and we were opposition. We had some strong points but we didn't develop them enough and did not link it back but we did use some really good reasons like
there should not be an 8pm curfew due to religious reasons like going to mosque as mosque usually ends at 7:30pm;
possible transport issues like train delay and traffic.
We were went up against Eastbrook who made some really good points such as "crime is increasing, urbanisation" etc. In the second round we redeemed ourselves; the motion was 'THW allow students to have a vote in their education' and we were competing against Langdon. This was a very hard motion and it took a while to understand with many POI and rebuttals but we won!
To improve further we need to build our confidence, but our team used PEEL and the structure we use for essay writing in Sociology helped structure our debate points. My group was made up of myself, Amisha, Fatima and Farah, and even though we hadn't done this before, we still led our team to victory!
By Momina, 9.8