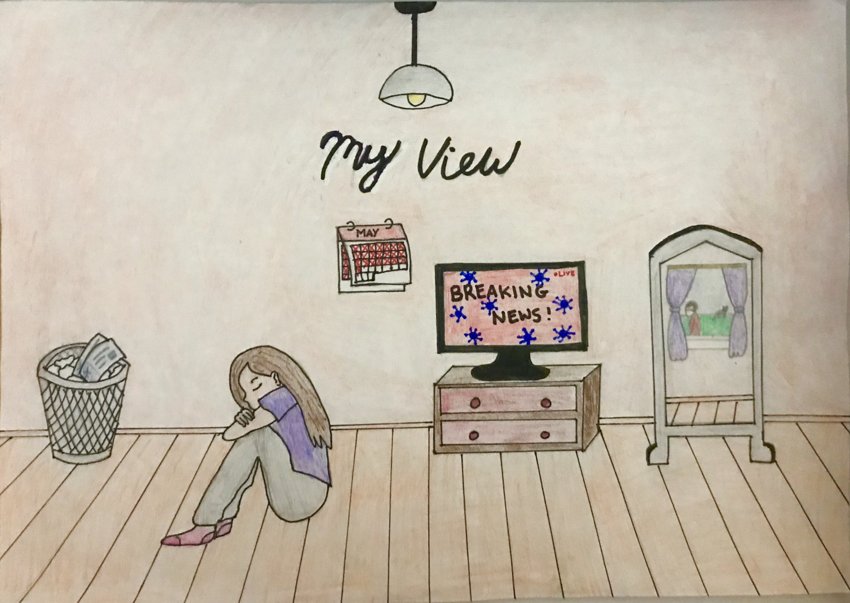 There were some fantastic entries for this month's Headteacher Challenge, the theme of which was 'My View'.
Ms Marriott and Mr Wilson were so impressed by both the thoughtfulness of our Little Ilford students and the quality of your entries, particularly given the difficult circumstances.
Winner: Sara, in 7.3
Sara wrote an inspirational poem with thoughtful ideas and a 'puzzle' concept. We liked her effort and creativity in making her own YouTube video which can be viewed here:
Runners up: (in alphabetical order)
Dipa, 9.2:
Dipa created a musical interpretation of the title and we were moved by her explanation of the role of music in her life: "I've created a song in which at the beginning it explores some excitement (because of the school closure) but turns unexpected as it became hard for me. I then started to listen and create more music as well as spend fun time with my family." Listen to Dipa's wonderful composition here:
Fatima, 8.9:
Fatima produced a beautifully presented, precisely drawn piece and we like her thoughtful interpretation of the title.
Laiba, 10.2:
Laiba is a talented poet and wrote an inspiring piece making us look at current issues in a new light.
Maryam, 8.2, ASD:
Excellent participation and effort, Maryam should be very proud of doing so well.
Orpon, 9.10:
A beautiful use of language in this extremely thoughtful poem.
Raisa, 10.8:
An amazing picture! we really like the way you used the protective mask as a parachute: a powerful metaphor for the efforts of key workers in our society.
Raissa, 7.1:
We loved the way you interpreted the concept of a 'view' and used marbles to create an interesting visual effect.
---
Serigo
30 September 2020
Thank You for your <a href="https://www.ictraining.co.uk"> wonderful blog </a>
Leave a Reply