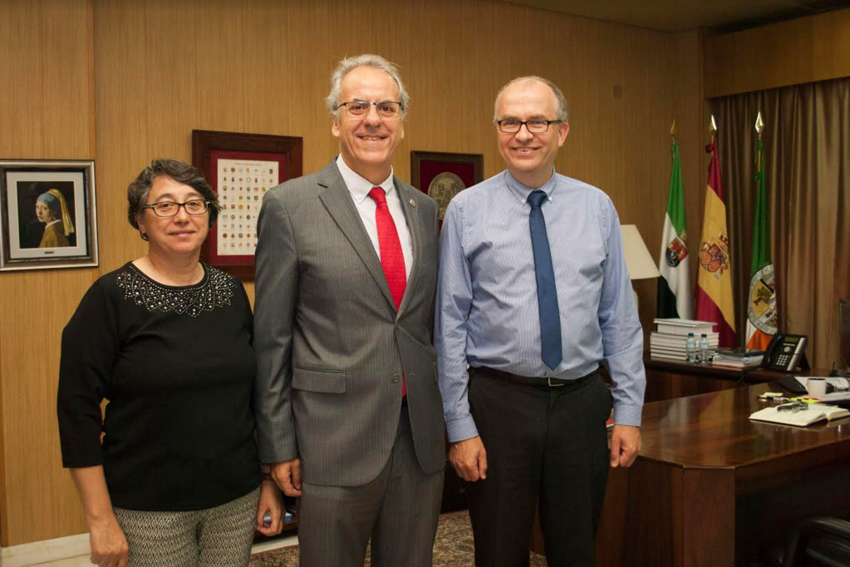 Mr Ian Wilson, Headteacher, and Ms Maty Vaquera, Assistant Headteacher of Little Ilford School have recently visited Badajoz in western Spain to establish a partnership with Universidad de Extremadura (UEx). They signed an agreement with Mr Segundo Piriz, Rector of UEx, to enable UEx's students to complete their second teaching practice at LIS and undertake CPD courses under the Erasmus + (QUERCUS) programme.
"We are very excited about this huge step forward in our international expansion programme, which will now extend beyond projects involving pupils. It will also assist other institutions with their teaching programmes and will help our teachers develop their professional skills beyond the UK."
"This is a great opportunity for UEx's students and for LIS students and staff alike who will see their pedagogy applied beyond our borders." Ms. Vaquera commented.
UEx kindly extended an invitation to all Little Ilford staff to take up the opportunity to visit their Badajoz and Caceres campus.