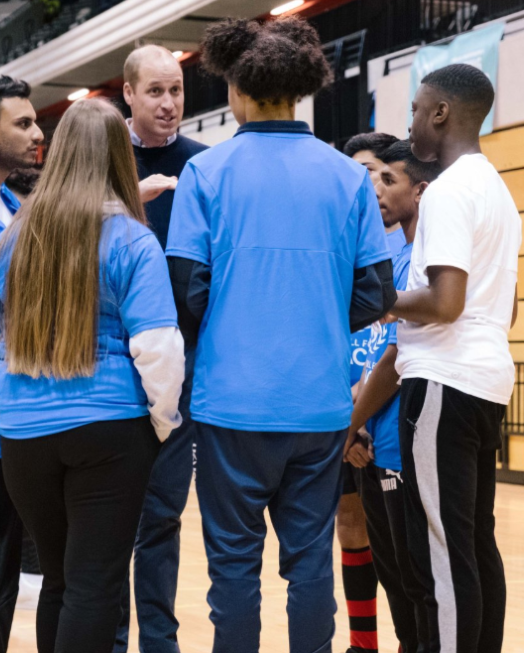 14 football loving Year 8 and Year 11 students recently attended the Copperbox Arena in the Queen Elizabeth Park to take part in a celebration of the Football for Peace organisation.
Last summer through the Football for Peace programme year 11 students Bilal, Ihsaan, Shamir, Jafir, Bruce and Luqman all completed the FA recognised Leadership Programme. This taught them skills to help bring communities together through managing and delivering community football tournaments. They put these skills to the test at the Copperbox by organising short matches between players from the various schools that attended.
Prince William came to the event to watch the matches and take part in a workshop with the student leaders. The students were thrilled to meet famous footballers such as Louis Saha and former West Ham striker Carlton Cole. They also took part in a workshop with the Prince who heard how much they had gained from the initiative and of their hopes to continue with the programme in the future.