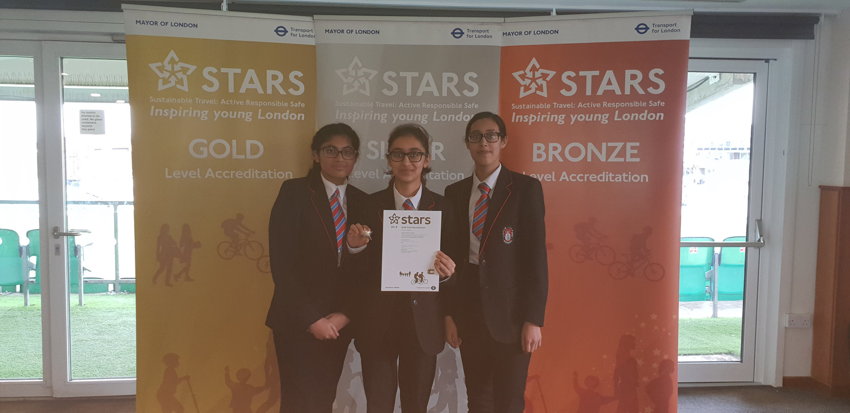 The week of 19-25 November was Road Safety Week. Our LIS Youth Travel Ambassadors joined forces with Transport for London to help raise awareness of road safety within our school community. They delivered powerful assemblies and launched the Design a Road Safety Poster Competition, encouraging all students in Years 7-10 to take part. Congratulations to Safar in 8.6, who designed the winning poster.
As a result of the Travel Ambassadors' hard work, Little Ilford School has been awarded a Gold award in recognition of achievements in active and safer travel initiatives.
Travel Ambassadors Ayesha in 10.9, Dipeka in 10.8 and Laiqah in 10.3 pictured above, went to the Kia Oval on Thursday 29th November to receive the TFL Gold level Accreditation and to attend a seminar.
A huge well done to all our Youth Travel Ambassadors and everyone at Little Ilford School!